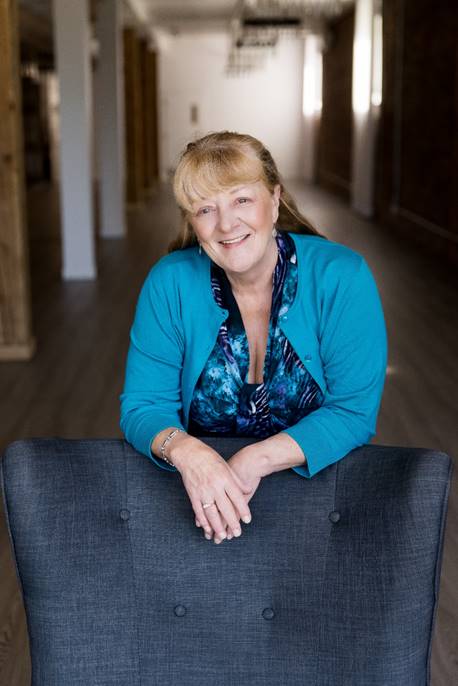 Crystal Deley
Crystal joined Accredited Condominium Management in 2000. Seasoned and highly-credentialed, Crystal brings over 30 years of leadership and extensive experience and passion in property and condominium management. Her condominium experience is complemented by many years learning to perfect the "art and science" of customer service.
Highly active in the industry, Crystal is co-founder and Vice-President of the new National Association of Condominium Managers, established to educate, standardize and certify specialists in condominium management in regions across Canada. Top on her list is updating the Association's national curriculum & textbooks.
Crystal is a member of the Canadian Condominium Institute (South Alberta Chapter) and a Past President for the Real Estate Institute of Canada, the Association of Condominium Managers of Alberta and the Institute of Real Estate Management. Crystal is also a founding member of one of the two Calgary Chapters of the Women's Presidents Organization ("WPO"). The WPO is a global peer advisory membership organization of women presidents, CEO's, and managing directors of privately held companies with 145 chapters on 6 continents. Through peer support and problem solving meetings the WPO promotes the advancement of women entrepreneurs in all industries. Members are vetted and must meet the criteria based on revenue (over $1M US annual revenue) and have a well established and respected business.
Crystal also serves on the Condominium Advisory Board to Service Alberta pertaining to the new changes to the Alberta Condominium Property Act and is the founder of and serves on the Steering Committee for the annual Alberta Condominium and Real Estate conference. In June 2018 Crystal won the REIC Emeritus Award in recognition of her longstanding commitment and outstanding contribution to REIC at both the National and Chapter levels. In June 2016 Crystal won the J.A. Weber Award in recognition of her far reaching contribution to the ACR (Alberta Condominium and Real Estate) Conference.
Creative with an action-oriented management style, Crystal uses her broad experience and natural talents to help clients and industry organizations meet their goals and objectives.
When Crystal finally lets her hair down, she enjoys relaxing with family and friends as well as golfing, camping, reading and listening to music – but not all at once. The eternal life-long learner, Crystal likes to expand her horizons by travelling to new places and experiencing different cultures.